Washington Homesteads, Land
And Real Estate For Sale
- properties include ranches, cabins and farms for sale
If you're looking for a unique parcel of Washington real estate, horse farm, a vacation property, ranch, getaway cabin or your homestead in paradise, this is a good place to start.

214 acre horse farm in NW Washington
Exquisite 214 acre equine estate nestled in the Pacific Northwest foothills. Overlooking the Nooksack river this property provides amazing panoramic views and endless opportunities all within an hour's drive of Vancouver BC and Seattle. For the horseman, this property spares no expense. The main barn is a full acre under one roof! Your business will flourish with; 50 stalls with auto-waterers, 3 wash racks, 2 large heated tack rooms, 2 tack-up areas, a 70x200 indoor arena, fully equipped and climate controlled breeding lab that includes a phantom station and teasing chute. Outside the barn you will find the 150x300 outdoor arena, large covered round pen, over 80 acres of pastures, 24 stall mare motel and 4 large run-in sheds with hay storage. Enough about the horses, what about you? Take your pick from 4 homes on the property. The main home has southern charm, a huge floor plan and an indoor pool. There are 2 charming and updated older farmhouses on the property, each with 3 bedrooms. And for your staff or trainer there is a 3 bedroom home adjacent to the main barn. This property would work well for any type of animals, train your hunting dogs, raise livestock, mules or heavy horses, the possibilities are endless. This is a property not to be missed if you are looking to relocate, or begin a successful business!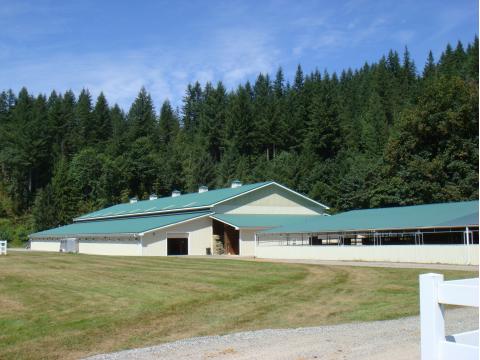 $4,350,000 - contact Kym Boettner - (360) 319-7143
50 Acre Farm in Stevens County, Washington
Quality throughout this spacious new log and frame built home. Open floor plan with stacked rock waterfall & wonderful covered deck to take in the scenery. 2 ponds, creek, and 106 acre feet of irrigation rights. Property consists of a nice mix of pasture and timber. Full set of outbuildings including a 1914 two story barn. Additional acreage available.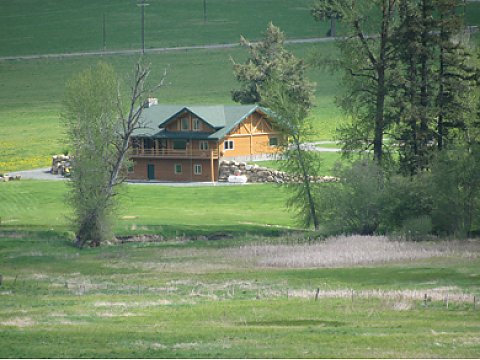 $795,000 - contact - Tammy Ringer (509) 684-1012

4.25 acre waterfront estate on Mercer Island, Washington
Majestic forested retreat is the largest privately held property on MI complete w/181 ft of no-bank, west facing wft & dock. The tranquil setting with views of Seattle & Seward Park, is a refuge from City life and a return to Old MI. Water fowl, eagles, and marine activity, rolling lawn and well tended gardens frame the property. Owner will act as steward for this special property which includes a pioneer cottage and renovated caboose! Remodel or rebuild main house and cottage. A True Sanctuary!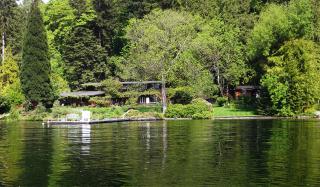 $4,999,000 - Contact Kris Robbs (206) 949-8611

For information about adding your listing to this directory,
please contact:
Alaska Internet Marketing, Inc.
Anchorage, Alaska
(907) 274-9954
info@alaskaoutdoors.com
Copyright 2011, Alaska Internet Marketing, Inc. All rights reserved.